Ok, I'm not gonna share all the screenshots unless you want them( this would be insanely long if I put them all in) But anyway, I ran into a user in the fox lair, claiming their lizard had been scammed, and was asking for someone to trade them a new one for their list. I had two lizards on trade. They started a trade with me and offered a few very low levels pets, some of which were available.
I politely declined. I told them I didn't want other pets for my lizard. They kept begging, said they were crying. Then their so called "sister" took over for them. This "sister" said the other girl was crying so hard she couldn't breathe.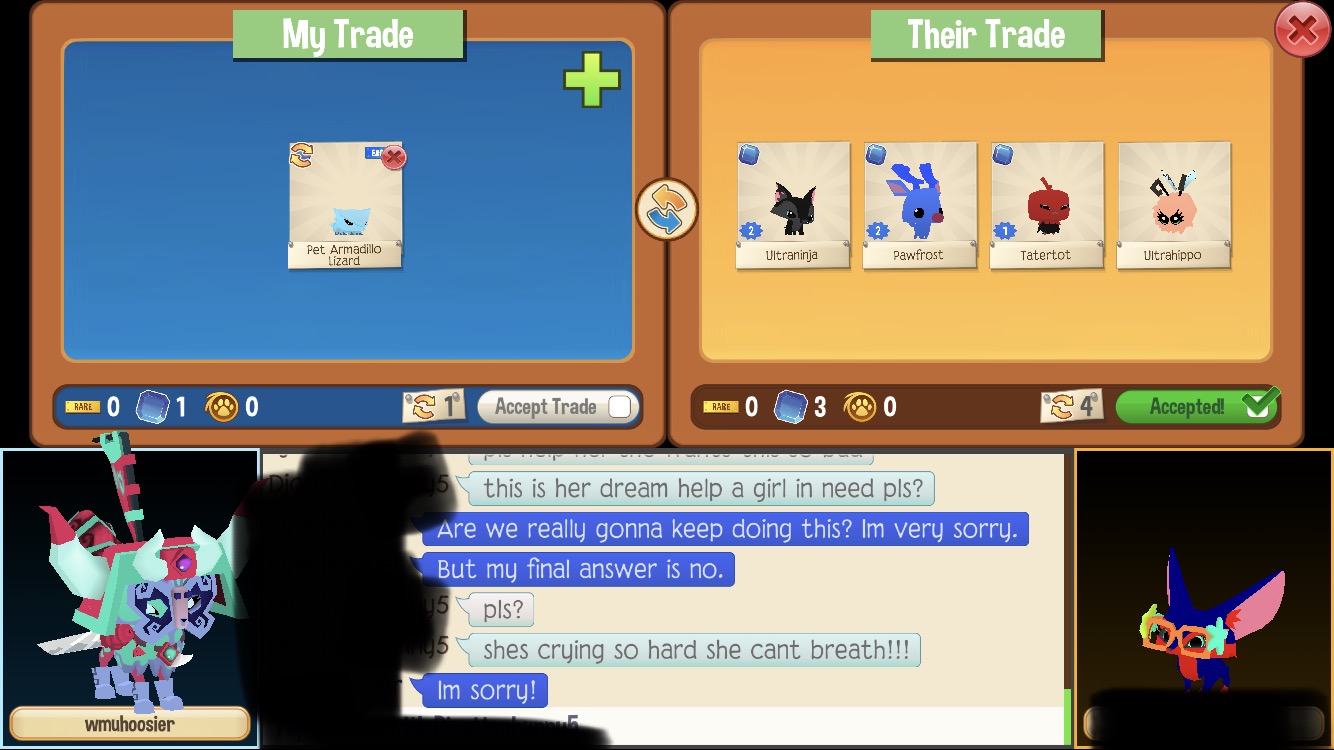 The "sister" told me to accept before she died, and that they were on their way to the hospital right now. Next the "mom" talked to me. Begging me to accept.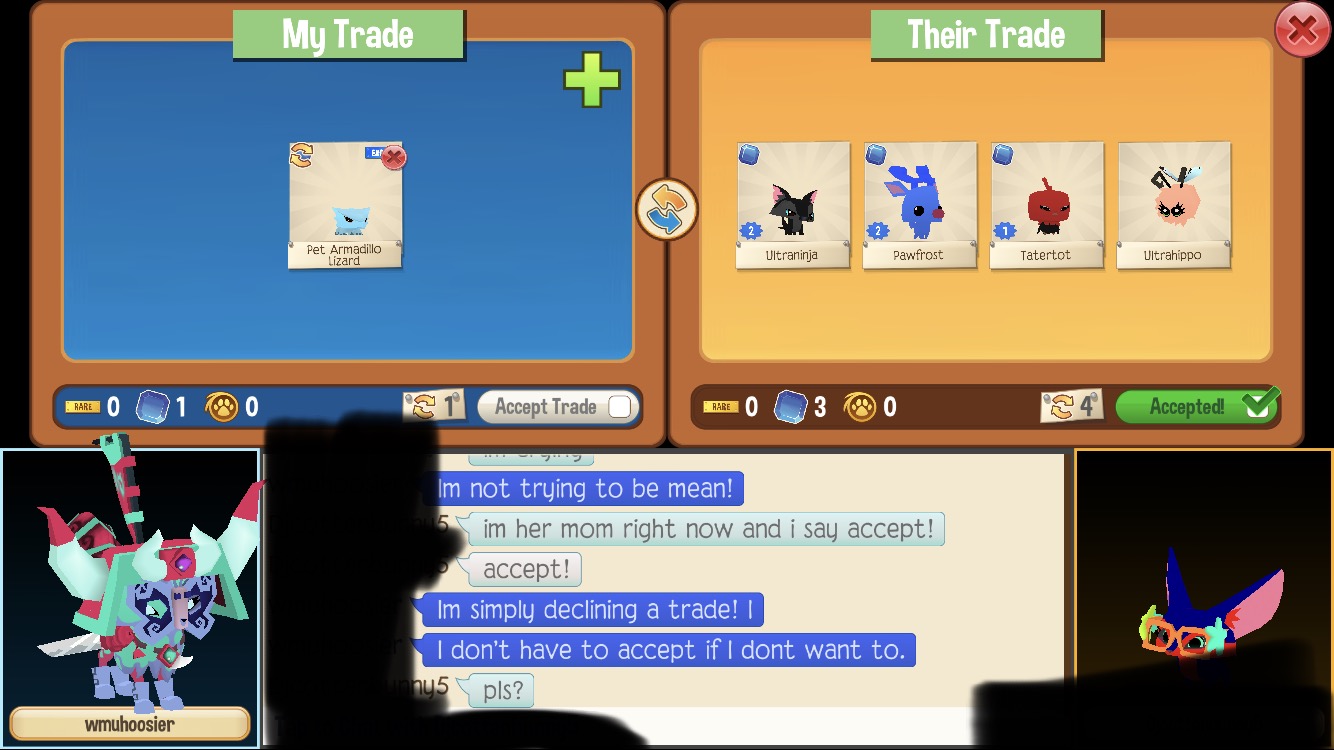 First of all, I'd like to point out that there is no change in the way all of these different people type. Do you really think an adult woman would say "pls"? Or no capitals? I pointed that out and they immediately denied it. Then of course NOW, we're talking to the supposed "Dad".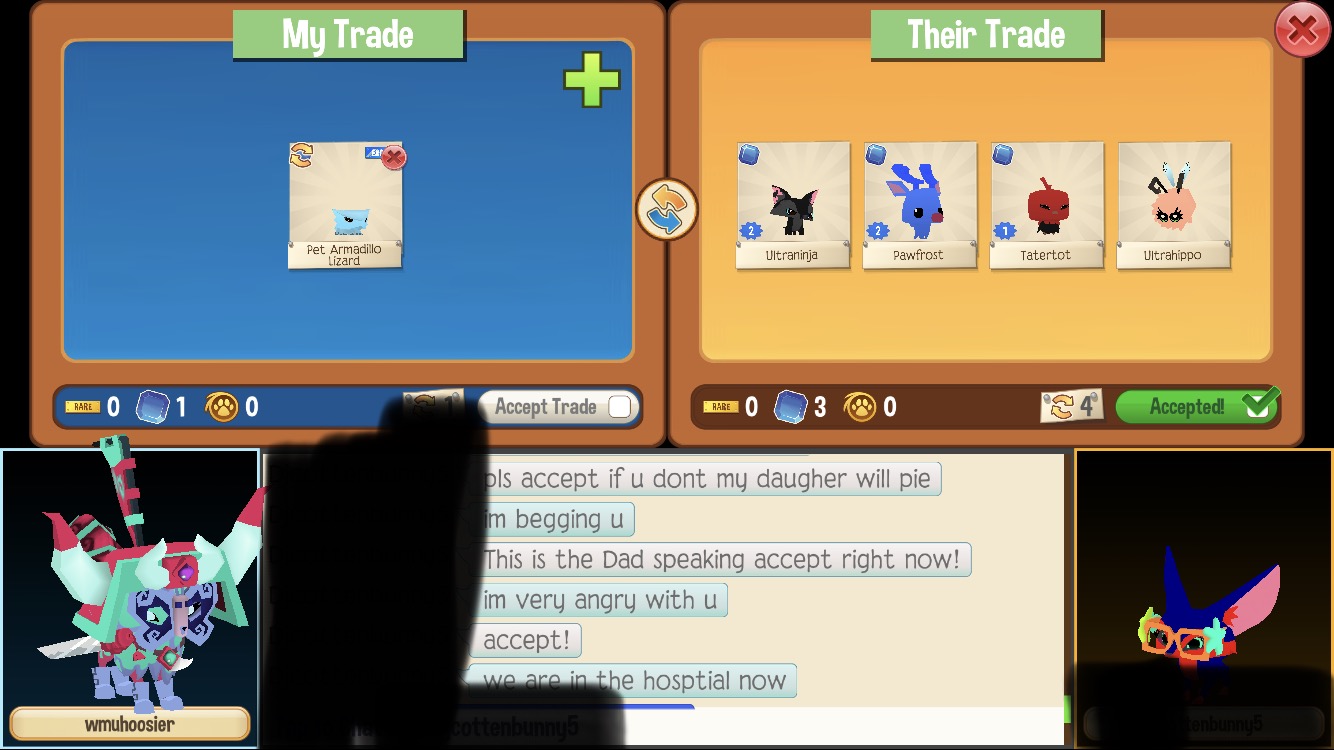 First, if both the mom and dad have free hands to type out messages to me, who's driving them all to the hospital? Is anybody trying to help this person breathe? And your still typing the same way as everybody else! An adult man said "u" instead of you! Also, why are you, a supposed adult, yelling at an unknown person in a CHILDRENS game to accept a trade. Seriously! I asked who was driving, and apparently it's the "dad's" older sister. Yeah right.
I did not accept. I left the trade. Be careful. I'm nearly 100% percent sure this is a scammer.